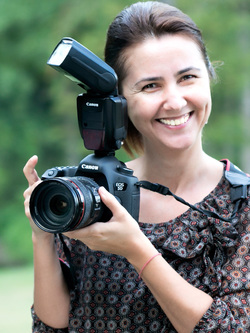 Hi! Here I am, Violeta Brown - photographer/owner at Violeta Brown Wedding & Boudoir Photography in The Woodlands,
TX.

I specialize in boudoir, maternity boudoir, fine art nude, wedding and engagement photography.
My philosophy for your boudoir session is to make an experience that changes the way you envision yourself. I believe boudoir photography should be sensual, intimate and artistic. My style is classic. I capture women in most flattering poses by using natural and studio light to highlight their absolute beauty.
I can't wait to meet you :)
------------------------------